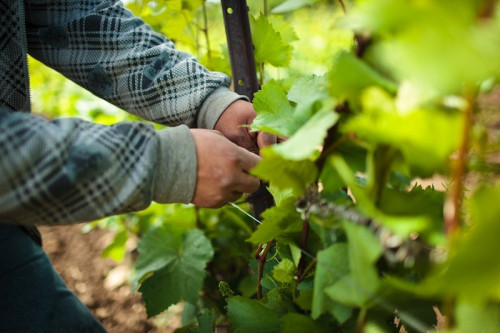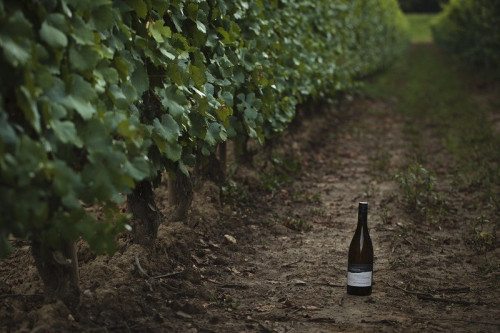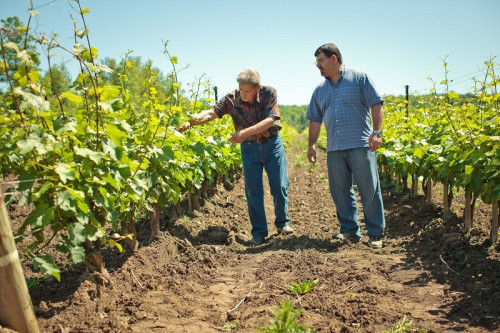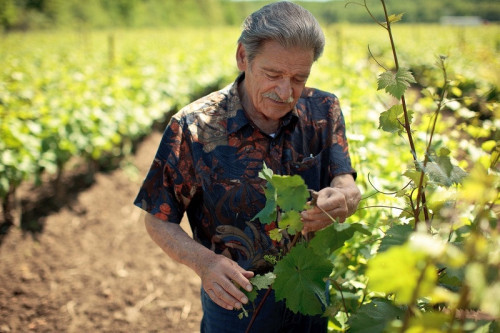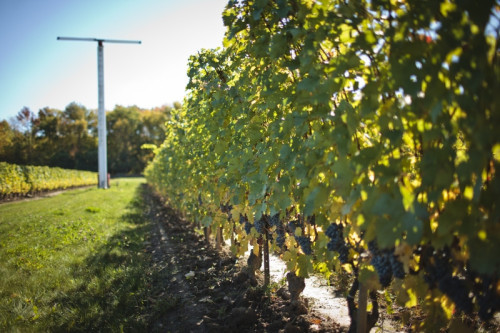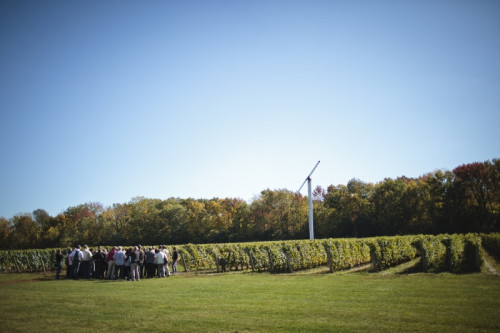 OUR STORY
Seven generations of the Bosc family have been born into our way of life. You might say it's in our blood. In fact, we even live on the farm.
Château des Charmes was founded in 1978 by Paul Bosc, a fifth generation French winegrower. Paul and his young family arrived in Niagara with the idea that growing our own grapes was the best way to make fine wine. Paul did what no other in Niagara-on-the-Lake had done before, he planted Canada's first commercial vineyard dedicated exclusively to vitis vinifera, the European grape varieties that make the finest wines. The impact on the Niagara-on-the-Lake wine industry can only be described as revolutionary.
Paul was visionary in his approach and remains dedicated to the advancement of Niagara-on-the-Lake as a world-class producer of fine wine. Throughout his career, Paul has distinguished himself as an innovator and mentor. His contributions to the industry are internationally recognized with countless accolades and awards for his wines as well as the Order of Ontario, the Queen's Golden Jubilee Medal, Queen's Diamond Jubilee Medal, Niagara-on-the-Lake Citizens of the Year and the Order of Canada.
OUR BACKYARD
When Paul arrived in Niagara he just knew this place was special. The glacial soils, warm days and cool nights and the lush countryside reminded him of Burgundy where he studied. Today we farm four vineyards in Niagara-on-the-Lake, located in two distinct sub-appellations – St. David's Bench and Four Mile Creek. More than ever, we believe in the Estate Winery model and we make our wine only from grapes we've grown ourselves.
We believe we are custodians of the land. From the beginning we have been committed to using sustainable practices. Paul and his team are meticulous. They use modern science and a lot of TLC to coax the best out of every vine. And with more than 30 vintages in our vineyards we think we now know which varieties grow best in which spot. But there is always more to learn. We believe our groundbreaking research with unique grape varieties will blaze a trail to the future of our industry.
OUR WINES
Balance. Finesse. Structure. These are some of the words used to describe our wines. We would add food friendly and age worthy. We hope you will call them delicious.
Our premium single vineyard wines are a reflection of where they were grown. St. David's Bench Vineyard wines are elegant with signature minerality. Just across the road, the Paul Bosc Estate Vineyard gives us wines that are bold and complex. Our Estate Bottled series of wines use high quality grapes from all four vineyard sites to craft wines that are consistent from vintage to vintage.
"Making wine is not what we do it's who we are. Come and let us share a little of our way of life with you."
— The Bosc Family