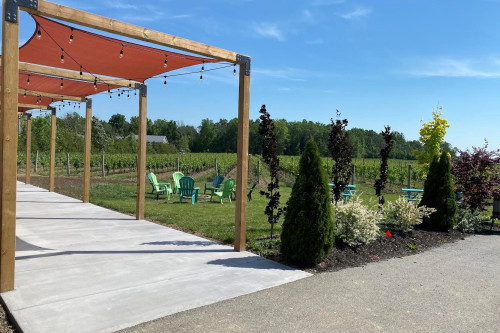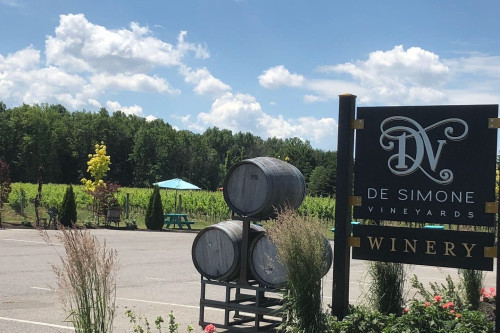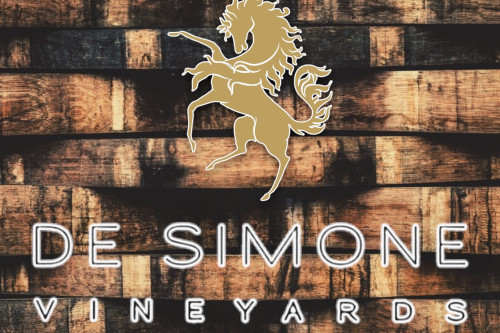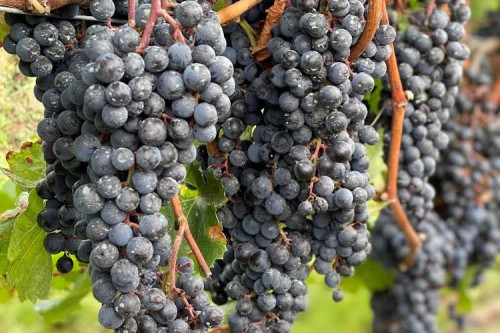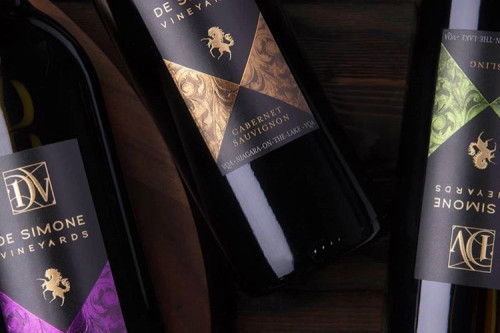 Heritage:
The De Simone family has been producing wine for many generations. Our ancestors owned and operated a wine boutique and barrel cellar in the mountains of southern Italy, supplying an entire village with wine.
In 1967, the De Simone family immigrated to Canada with only a few dollars in their pockets. Vincenzo's parents worked long, hard hours to provide for their family, eventually opening three variety stores in the city of St. Catharines. In 1991 they purchased the farm of their dreams and worked the farm, opening a family run fruit stand that still exists to this day.
Vincenzo spent most of his youth, along with his three siblings helping his parents on the family farm and learned the trade of growing and producing fruit from a very young age. In 2010, he and his father hand planted their first vinifera grape vines; three rows of Cabernet Franc. After seeing the success of the new vines, they continued to plant the rest of the vineyard. Today there is over 17 acres planted of various varieties on the 40 acre Estate.
Vincenzo enrolled into the Niagara College Wine and Viticulture program, graduating in 2011. He worked at local wineries determined follow his passion opening De Simone Vineyards Winery.
Vineyard:
· We work day and night throughout the growing season, to obtain ultra-premium grapes.
· Focusing 100% on quality, all the grapes used to make our wine are hand picked from our vineyard and our vineyard only.
· This classifies all of our wines as Reserve and Estate.
· Our rows are planted 9 feet apart to achieve maximum sun exposure, this allows our grapes to fully ripen intercellular.
· We choose to only use our grapes because we DO NOT use herbicide in our vineyard. Herbicides are cancer causing chemicals some vineyards use to kill weeds.
· We do not want certain products in our vineyard because we believe what you put into the vineyard, ends up in the wine and essentially in you…
· We even spread ORGANIC materials between the vines, manure, compost, grape pressings, ash.
· We are extremely proud of being as natural as possible and we know it's the right thing to do.
· We choose to follow traditional methods with new techniques.
· We are using European philosophy in the vines which we know many vineyards do not do, it is costly but we want to give you the best!
· Our 17 acre vineyard consists of many different varieties; Chardonnay, Riesling, Vidal Blanc, Gewurztraminer, Pinot Grigio, Merlot, Cabernet Franc, Cabernet Sauvignon, Pinot Noir, Baco Noir.