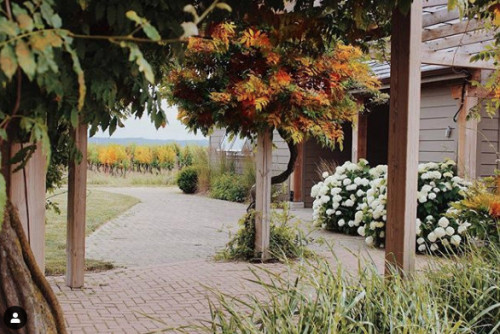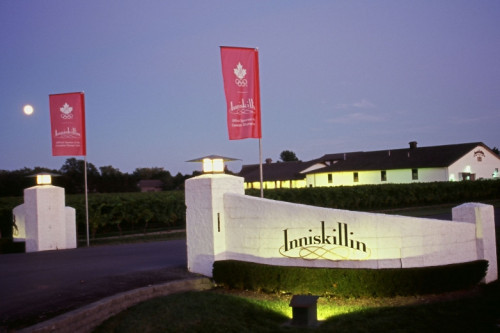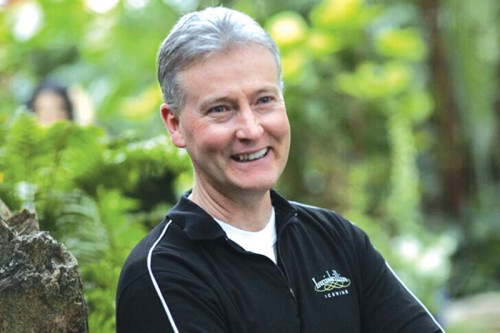 Something miraculous happens in Niagara-on-the-Lake when the temperature dips to -8° Celsius - it is at this optimal temperature that Icewine harvest begins.
Perhaps the global reputation for our frigid winters gives added credibility to the Icewines of Niagara, but there is no arguing that Icewine has brought us worldwide recognition and acclaim. Synonymous with this quality is Inniskillin, accredited with placing Canadian Icewine on the international stage.
Wine and gastronomy take centre stage at Inniskillin, one of the oldest, most prestigious wineries in Niagara-on-the-Lake. With stunning entertainment spaces from the sun-filled Piazza to Founders' Hall, guests enjoy regionally inspired cuisine paired with award-winning wines in unforgettable, picturesque locations. The estate boasts several restored and redesigned historic buildings to be explored, surrounded by acres of lush vineyard.
As the first estate winery in Canada, Inniskillin Wines continues the quest to balance both the art and science of winemaking with the utmost skill and attention to quality. As one well respected Canadian wine journalist wrote "Inniskillin is not so much bound by tradition as inspired by it."
Winery
Experiences
Icewine Experience
$40 per person(minimum charge $200 +gratuity)
Reservations are required
This experience, as part of the Canadian Tourism Commission's "Signature Experience Collection TM" is designed for the true Icewine enthusiast. We greet you with a glass of Inniskillin Sparkling Icewine, followed by the private 'Classic' tour. Next, discover the difference a glass can make during a comparative tasting with our Riedel Vinum Extreme Icewine Glass. The tasting concludes with a duet of Inniskillin Icewine paired with cheese and chocolate bites.
Details
Tasting Experience
$15.00 per person | Complimentary for Wine Club Member + 3 Guests
Reservations are required
Enjoy a 25 minute outdoor tasting experience. Select from our VQA portfolio two premium table wines and one Icewine, or four premium table wines.
Details