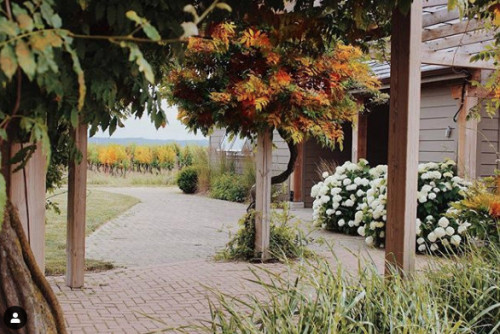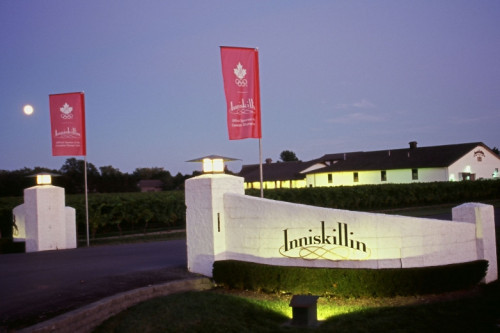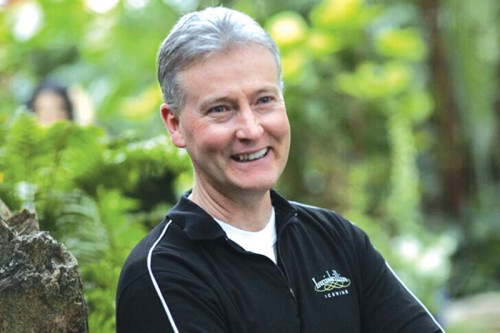 Something miraculous happens in Niagara-on-the-Lake when the temperature dips to -8° Celsius; grapes left on the vine long after normal harvest begin to freeze. As the water inside the berries turns to ice, the natural sugars and other dissolved solids do not. It is at this optimal temperature and usually in the middle of the night, that the Icewine harvest begins.
Perhaps the global reputation for cold Canadian winters gives an added credibility to the Icewines of Niagara-on-the-Lake, but there is no arguing that with the quality, variety and consistency of terroir, Icewine has brought worldwide recognition and acclaim. Synonymous with that quality is Inniskillin Wines, credited with putting Canadian Icewine on the international map in 1991 by taking the prestigious Grand Prix d'Honneur at Vinexpo in Bordeaux, France. Many Inniskillin Icewines have since seen Gold and Best in Class awards at international competitions throughout Europe, Australia and North America. The Winery also boasts an array of award-winning table wines.
Public and private touring and tasting opportunities abound, including comparative Icewine flights and private structured Icewine tastings for the true enthusiast.
The estate features several restored and redesigned historic buildings, including the Brae Burn Barn, circa 1920. Once home to Inniskillin's French oak ageing barrels, the newly refurbished Founders' Hall provides an exclusive dining forum where guests will enjoy wine inspired cuisine with a view into the modern Demonstration Kitchen.
Food and wine take centre stage at The Great Canadian Kitchen Party where Inniskillin chefs will guide visitors on a culinary journey of their own creation. Begin the evening with a glass of Icewine on the Piazza, and then don a chef's hat and apron and conquer the kitchen as the experts guide the amateur teams in the creation of signature dishes. The competition is fierce as each group creates a course in an unforgettable dinner celebrating the rich Canadian bounty and outstanding Inniskillin wine.
One of the oldest wineries in Niagara-on-the-Lake, Inniskillin Wines continue to bring pride to the terroir by balancing both the art and science of winemaking with the utmost care and attention to quality.
Winery
Experiences
Icewine Experience
$40 per person(minimum charge $200 +gratuity)
Reservations are required
This experience, as part of the Canadian Tourism Commission's "Signature Experience Collection TM" is designed for the true Icewine enthusiast. We greet you with a glass of Inniskillin Sparkling Icewine, followed by the private 'Classic' tour. Next, discover the difference a glass can make during a comparative tasting with our Riedel Vinum Extreme Icewine Glass. The tasting concludes with a duet of Inniskillin Icewine paired with cheese and chocolate bites.
Details
Tasting Experience
$15.00 per person | Complimentary for Wine Club Member + 3 Guests
Reservations are required
Enjoy a 25 minute outdoor tasting experience. Select from our VQA portfolio two premium table wines and one Icewine, or four premium table wines.
Details