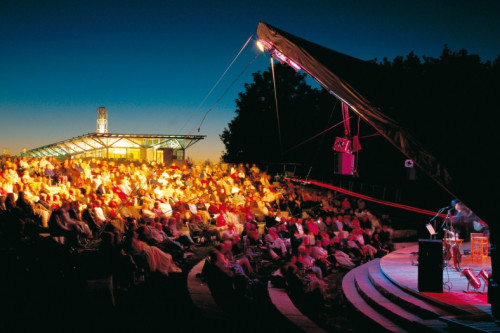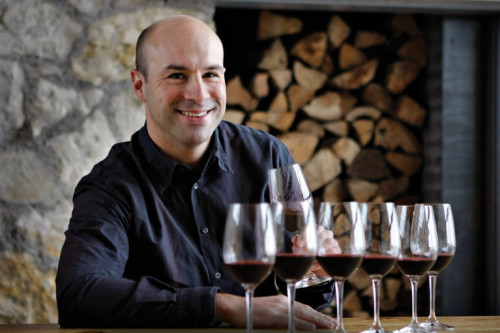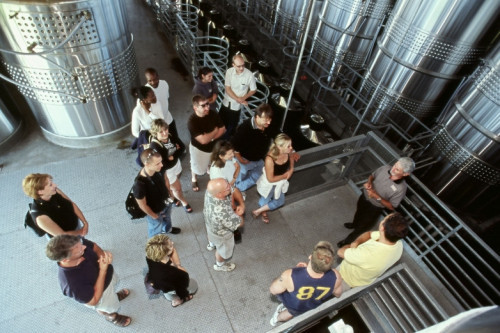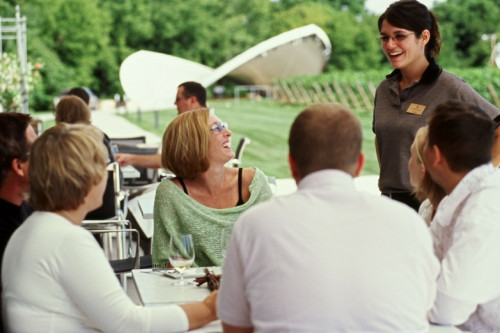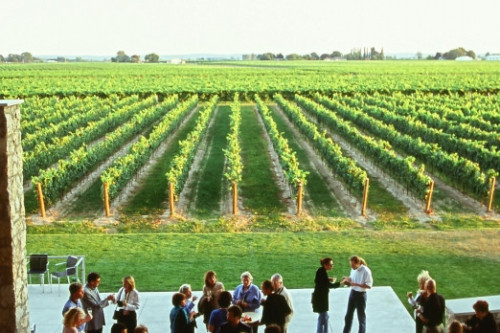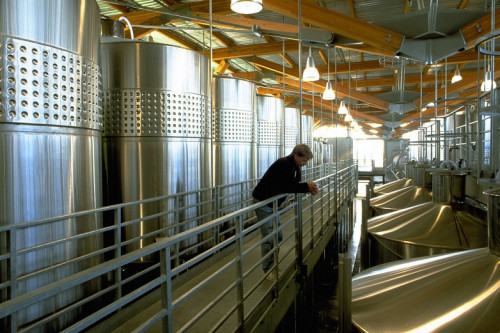 Established in 2001, the Jackson-Triggs Niagara Estate Winery is one of the most technologically advanced winemaking facilities in Canada and employs a gravity-flow assisted system of winemaking that eliminates pumping that could potentially harm the young wines.
With an emphasis on crafting super and ultra premium VQA wines, the 11.5 acres adjacent to the winery were planted with only the finest vinifera clones and rootstocks, custom grafted in France. Pinot Noir, Cabernet Sauvignon, Merlot, Cabernet Franc and Syrah are the most widely grown in the Delaine Vineyard, while white varietals like Chardonnay, Riesling, Sauvignon Blanc, Gewürztraminer and Sémillon round out the plantings. In addition to providing grapes for the ultra-premium Jackson-Triggs Delaine Vineyard label, the vineyard also serves as a research centre dedicated to maximizing fruit quality by tracking the impact of different clone and rootstock combinations, pruning techniques, soils and climatic conditions on the range of grape varietals.
Winery Tours are kept to small groups for a more intimate and educational experience and The Essential Jackson-Triggs Winery Tour is the ultimate opportunity to see close-up how premium wines are made. The Essential tour explores the traditional underground barrel cellars, the gravity-flow system and the demonstration vineyard where the primary varietals are on living display.
Also visit the Jackson-Triggs Winery amphitheatre, home of popular concert performances. Intimate concerts throughout the warm months feature the absolute best in Canadian musical talent. Wine and song beneath the stars makes for a transcendent wine country experience.
Other winery events celebrating food, wine and music include Savour the Sights monthly public dinners, which features five courses of expertly prepared food and fine wine served in picturesque locations throughout the winery.
Winery
Experiences
Tasting Experience
$15.00 per person | Complimentary for Wine Club Member + 3 Guests
Reservations are required
Enjoy a 25 minute outdoor tasting experience. Select from our VQA portfolio two premium table wines and one Icewine, or four premium table wines.
Details