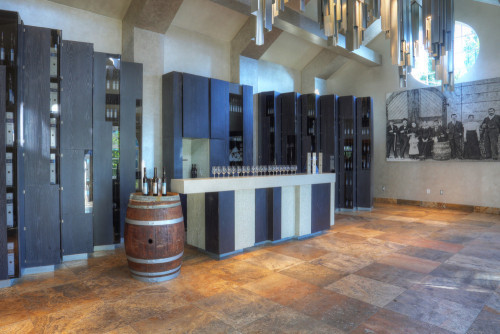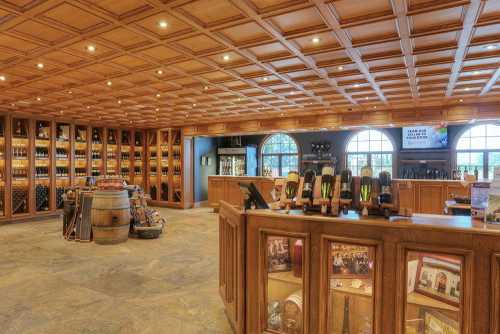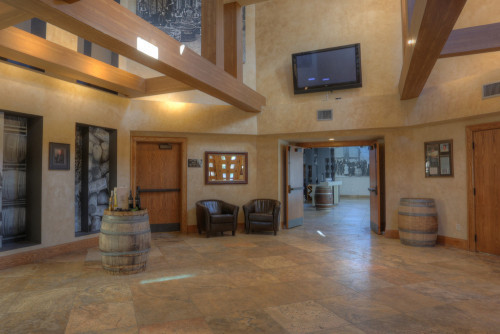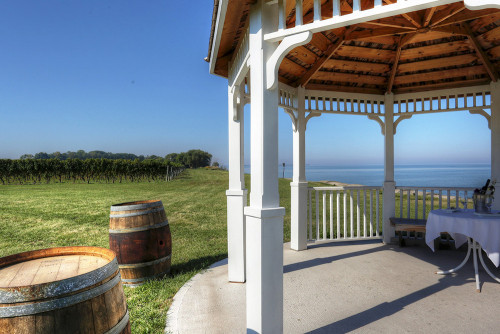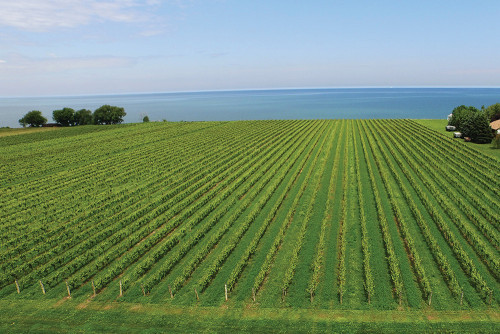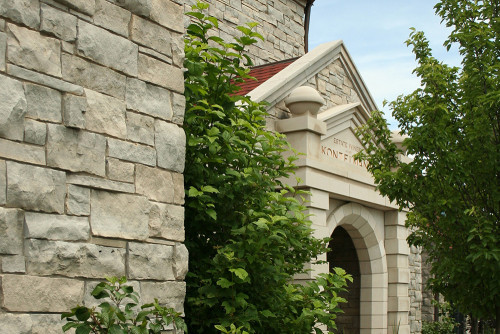 A number of different mesoclimates exist within the Niagara-on-the-lake terroir, all influenced by the landscape. In viticulture, subtle climatic differences, even those within a single vineyard, can have tremendous influence on growing conditions and ultimately on the flavour of the grapes and the wine. Winemakers pay careful attention to these variables and understand what role the climate will play in their vineyards.
In 1984, fourth generation winemaker Herbert Konzelmann arrived in Niagara-on-the-Lake, from Stuttgart Germany, with a design to establish a Canadian winery under the family banner. The single greatest factor in his selecting Niagara-on-the-Lake and specifically the shore of Lake Ontario, was a mesoclimate perfectly suited to Konzelmann wines.
Because it is so large and deep, Lake Ontario has a moderating effect on vineyard temperatures near the shore. The growing season is prolonged, often well into autumn, allowing the grape to mature and develop a more constant natural sugar level. The additional moisture and most notably the morning mists and heavy dew in the lakeshore vineyards, give Konzelmann wines a uniquely delicate and fruity character.
Konzelmann Estate Winery is heralded as, 'Niagara's exclusive lakeshore winery' but that is more reflective of the quality of the wines than any pretence among the staff or stewards of the winery. Konzelmann Estate Winery is widely regarded as providing friendly, informative and educational experiences for visitors through both tours and tasting. In the summer months, vineyard picnics and weekend barbeques are an enjoyable way to experience the winery and the more than 30 different VQA selections of quality wine for tasting or purchase. Konzelmann's list of national and international awards and accolades are too numerous to mention, but of special note is the Top 100 selection of the Konzelmann Vidal Icewine by the editors of Wine Spectator magazine in 2008. Surpassing over 19,000 entries, Konzelmann is the first Canadian winery to receive Top 100 honours. These accolades have served as nothing but inspiration for Herbert Konzelmann, who continuously strives to create the best in low yield, high quality premium wines from the terroir.
The Konzelmann philosophy is nowhere better captured than in their premium Winemaster's Collection. Handpicked grapes from only the oldest vines are sorted for quality three times, then gently ushered forward with 100 years of family wine knowledge; this exclusive collection represents the best of the Konzelmann vineyard.
Winery
Experiences
Tasting Experience
$10 per person
Daily from 11am - 5pm. Reservations required. Experience is available for groups up to 10 guests.
Your seated tasting includes three 1-oz samples of premium VQA wines of your choice, including red, white, rosé and our famous peachwine! Our team of experienced Wine Consultants will guide you through the tasting and answer any questions you may have along the way.
Details
Junk Food and Wine Experience
$20 per person
Daily from 11am - 5pm. Reservations required. Experience is available for groups up to 10 guests.
From sweet to savoury, we have all the bases covered for this unique and fun experience. Taking place in our second level Lakefront Lounge, the Junk Food & Wine Experience consists of three different junk foods paired perfectly with wines that all compliment each other in different ways.
Details