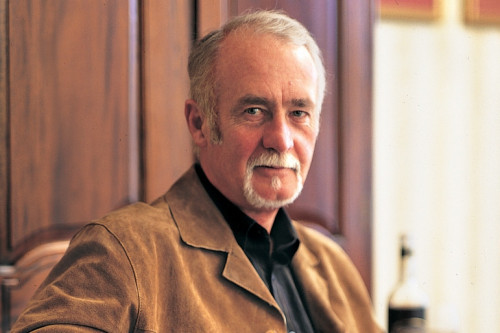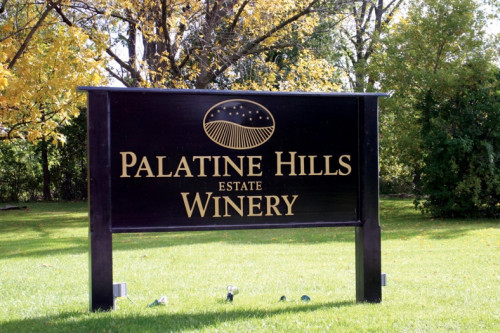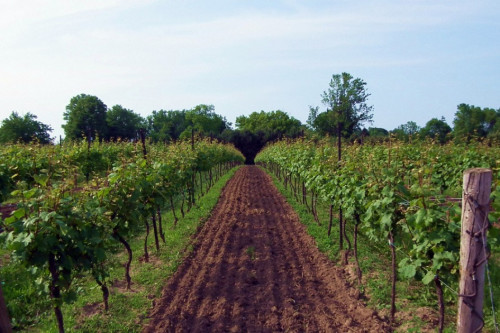 The making of wine in Niagara-on-the-Lake has a tradition that goes back to the early soldiers of the historic War of 1812. After two centuries, it is only fitting that Palatine Hills Estate now produces modern wines from the very lands where these soldiers once fought.
The winery came into existence in 2003, but grapes have grown in the Palatine vineyard for over 30 years. Winery principals John and Barbara Neufeld already had an intimate knowledge of grape growing and seeing the potential of their 187 acres, assembled a dynamic winemaking team. The Neufeld's saw immediate success as their 2003 Icewine received Wine of the Year honours at the Ontario Wine Awards. In 2006, Palatine Hills Estate was named Canadian Icewine Producer of the Year. This award winning tradition continues, creating premium and small batch estate wines at Palatine Hills Estate where quality is the standard, not a goal.
The winery sprawls over a large, lush area, with buildings fronted by nearly an acre of lawn. On any given weekend in the summer, large groups utilize the Palatine lawn and grounds celebrating weddings and having parties, but visitors are always welcome for tours and sampling inside the winery. The buildings may be unassuming, but the experience at the tasting bar is outstanding. Palatine wines are approachable and crowd pleasing and the environment is always casual and friendly.
Palatine Hills' premium Wild & Free series takes the tasting experience to a new level and the signature estate Icewines are perfectly sweet and complex. Given the vintage, Palatine Hills Estate also features several exquisite single varietal Pinot Grigio, Riesling and Chardonnay (oaked and un-oaked). Notable reds include the proprietary blends 1812 Red and Lakeshore Red, single varietal Cabernet Sauvignon, Merlot and Cabernet Franc and the stunning barrel aged Cabernet Sauvignon Icewine.
Palatine Hills Estate participates in the many Wineries of Niagara-on-the-Lake events throughout the season, but the focus is on the production of great wine from the rich soils of the terroir. Having made a quick a notable mark among the wineries of the region, Palatine Hills Estate continues to gain acclaim and a loyal following.