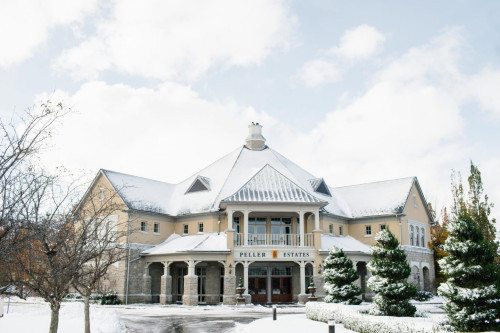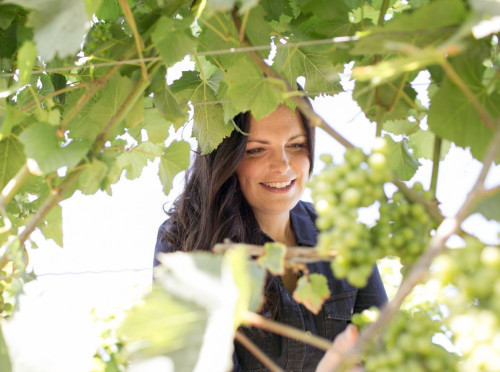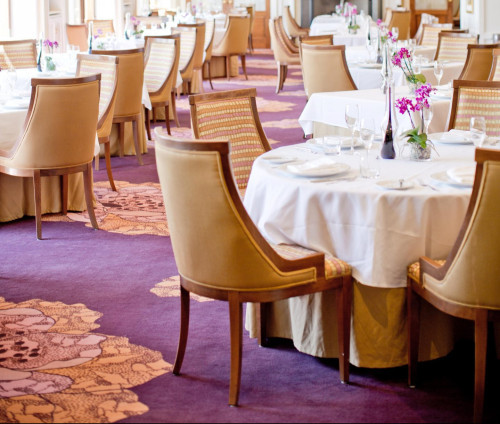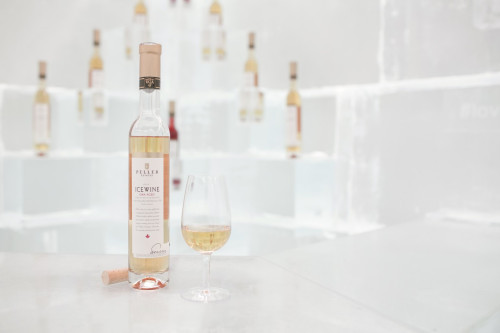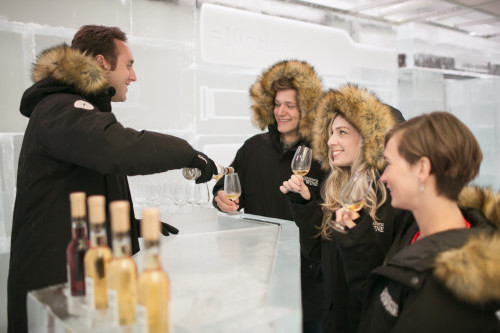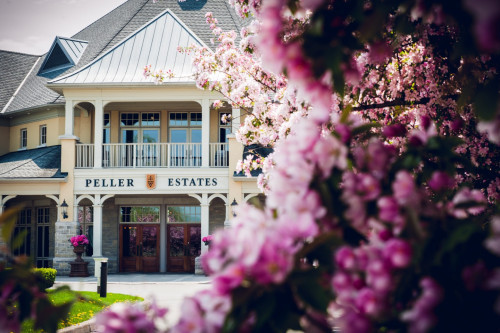 Crafting quality wines for Canadians for over 50 years. Whether poured with dinner at home or enjoyed during an immersive wine and culinary experience at our award-winning winery, there is no greater honour than when our wines are shared with family and friends. The appreciation for the sense of connection between wine, family, friends and food has grown over four generations since Andrew Peller first came to Canada.
Great wine & food belong together. Winemakers understand that their wines will be poured alongside everything from pizza to foie gras and while many winemakers consider food pairings when creating, Peller Estates Winemaker Katie Dickieson creates wines inspired by food & the desire for a perfect marriage of the two.
When a winemaker's philosophy is so deeply rooted in the creation of wines that will become the perfect complement to food, there is no better companion in winemaking than a gourmet chef and Peller Estates is home to one of Ontario's finest. Winery Chef and TV's CityLine personality, Jason Parsons, collaborates with Dickieson at every stage, sampling and commenting on the wines as they progress.
As the 2014 & 2006 Canadian Winery of the Year and 2018 Ontario Winery of the Year, Peller Estates Winery & Restaurant is the ideal venue to learn about wine and winemaking. With a wide variety of unique touring, tasting and dining experiences for guest including the 10Below Icewine Lounge featured on The Greatest Winery Tour. Niagara's only igloo-like lounge, the Peller 10Below Icewine Lounge is constructed out of a mammoth 13, 607 kilos of ice and kept at a frosty 10º below zero; the ideal temperature for harvesting Icewine grapes, and for sampling liquid gold!
Dining at the award-winning "The Winery Restaurant at Peller Estates" is always a superb experience and during patio season, guests can relax with a glass of wine and casual gourmet fare from Chef Parsons at the Barrel House Grill overlooking the vineyard.
Winery
Experiences
The Greatest Winery Tour
$45 per person; $19.50 for Wine Club Members
Reservations are recommended. Available daily
Peller Estates Winery is honoured with being one of Canada's most premier wineries set in the heart of Niagara Wine Country. Join us for The Greatest Winery tour where you will immerse yourself in everything our world-class winery has to offer from vine to cellar on this leisurely and engaging tour experience. Your tour begins with a glass of sparkling wine before you make your way to our Estate vineyard to learn more about the unique growing region that is the Niagara Escarpment. Then you'll descend into our underground barrel cellar where you'll savour another tasting of our wine among 300 wine barrels. Continuing through the cellar you'll discover Niagara's only igloo-like lounge, the 10Below Icewine Lounge. Constructed out of a mammoth 13,607 kilos of ice and kept at a frosty 10º below zero (the ideal temperature for harvesting Icewine grapes), you'll sample our liquid gold! Your experience concludes in our beautiful winery boutique for a truly unforgettable winery experience from start to finish.
Details
The Winery Restaurant
Enjoy Chef Jason Parsons' inspired farm-to-table wine country cuisine paired perfectly with award-winning Peller Estates wines, sweeping vineyard views and impeccable service in our relaxed and warm dining room. Taste for yourself why The Winery Restaurant has earned a reputation as a must-savour experience in Niagara Wine Country. Whether you join us for a leisurely lunch or a luxurious dinner to remember, Chef Parsons and his culinary team will craft an experience for you and your guests that is so much more than a meal.
Details
Seated Tasting
$27 per person; Complimentary for Wine Club Members*
Available daily between 11am and 6:30pm. Reservations are highly recommended.
Join us for a 45 minute experience in one of our beautiful spaces for a seated tasting. You will be able to choose 3 samples from our Peller Estates portfolio. White, red, sparkling or icewine? We have you covered. Our team of Consultants can answer your questions about wine tasting, food pairing and cellaring, and help you with your buying selections. Complimentary for Wine Club members *restrictions apply
Details