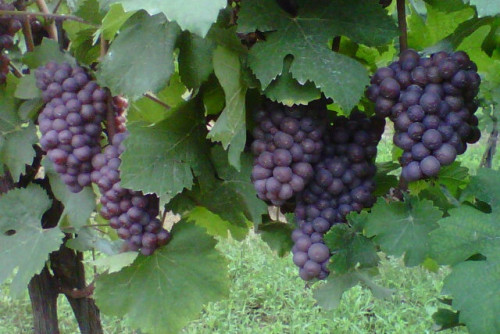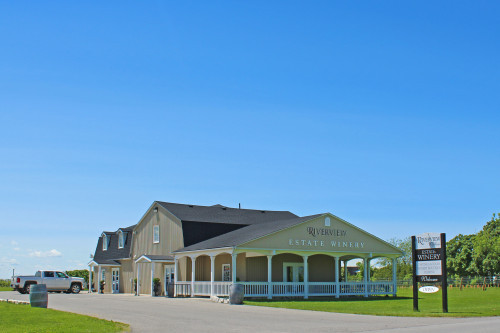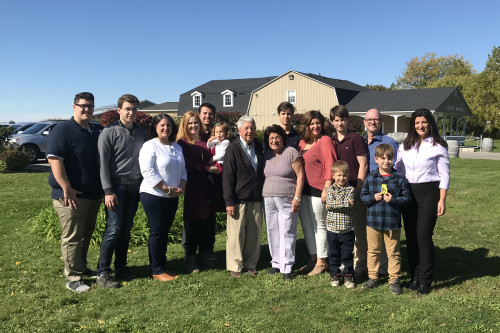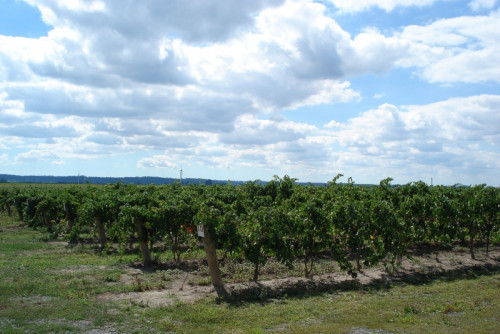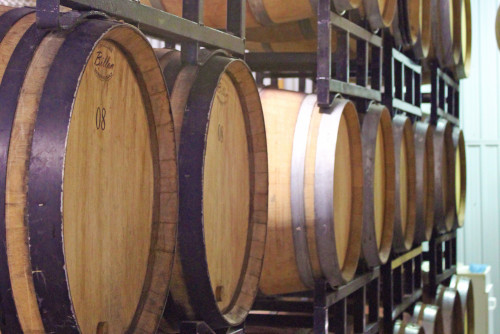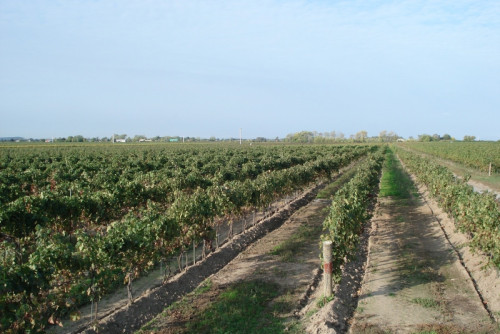 At Riverview Cellars the motto should be, "All hands on deck," or, "A family affair". From the vineyards to the boutique, everyone, from owners Sam and Lina Pillitteri, to their four children, to Winemaker Alyssa Bator are completely immersed in the day-to-day operation of the winery.
Originally a fruit farm, cannery and stand, when Sam and Lina purchased the parcel of land, located in the Niagara River sub-appellation, the immediately recognized its potential for growing vitis vinifera grapes. It was not until the 1990's however, when their dream was realized.
Since the first vine break in 1992, the Pillitteris have focused their family's efforts on growing and making award-winning wines, with a focus on French and German varietals. Gewürztraminer, Riesling, Pinot Grigio and Cabernet Sauvignon have all thrived in the vineyards and cellars. The family spirit lives on in the wines as well, as some of the finest of their wines have been named after members of the Pillitteri family. For example, Angelina's Reserve Chardonnay is actually named after matriarch Lina Pillitteri.
Of course, award winning wines could not be made without the hard work, skill and dedication of a world-class winemaker. Alyssa Bator is the Winemaker at Riverview Cellars and her path to this position has certainly been quite ironic. Born and raised in Niagara-on-the-Lake on a vineyard, she definitely knows her way around the vines. she received her BSc at McMaster University before enrolling in Brock University's Cool Climate Oenology and Viticulture Institute. A very recent alumnus, Bator graduated in 2014. Her convocation was on the same day she harvested Riesling.
Alyssa's commitment to making award-winning wines is made evident when one sees the scuffs on her boots (from spending hours in the vineyards overseeing leave and cluster thinning) and the stains on her shirt (from racking, filling tanks, filtering and blending). Her work as a Winemaker however, does not end there. Often Alyssa will work behind the tasting bar, serving up her wines to eager guests, just like any other member of the Riverview Cellars team. If scheduled in advance, Alyssa is also delighted to lead tours around the winery as well, giving guests an insiders' look at what is happening at the winery on any given day.
Open daily, Riverview Cellars also offers typical tours and tasting experiences for guests led by one of the knowledgeable staff who have all worked there for years. Giving guests a taste of the old world lifestyle, wine and cheese plates are offered on the front patio in the warmer months. Guests are encouraged to sit back, relax and watch life on the Niagara Parkway pass by. Of course, if they do not have enough time for that, guests can always buy a bottle of wine and enjoy it at home.
Winery
Experiences
Structured Tasting
Reservations are recommended, especially for weekends. Available daily from 10am-6pm.
Offered daily by request (pending availability) or by appointment, we encourage this option for small groups of active wine-drinkers looking to sample our best, or small groups looking to learn a little more about wine.
Details
Traditional Tour
Reservations are required. Offered daily from 10am-5pm.
The Traditional Tour is great for families, couples and friends looking for a relaxed look at Niagara's wine industry. It's a great way to learn the basics about our winery, vines and wines, as well as taste wines with our well-trained staff. The traditional tastings include: • 20-30 minute tour of our vineyard and winery by knowledgeable staff • Accommodates 1-10 guests; please enquire for details. • Features a custom tasting session for smaller groups, or structured tasting of three table wines.
Details
Traditional Tour Plus Cheese & Charcuterie
Reservations are required. Offered daily from 10am-5pm.
Make the Traditional Tour that much better by including a cheese platter & Charcuterie during your tasting at the end. Try our Three local cheese's alongside an artisan jelly, crackers and local naturally cured artisanal salami to pair with three Riverview wines.
Details