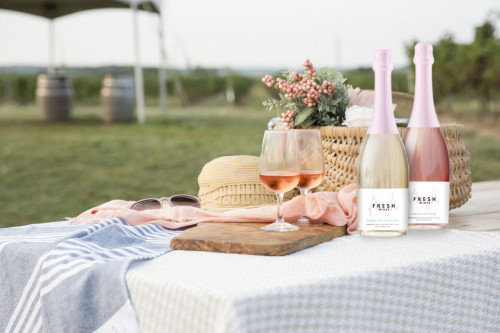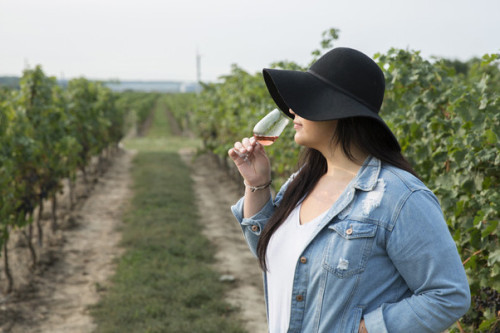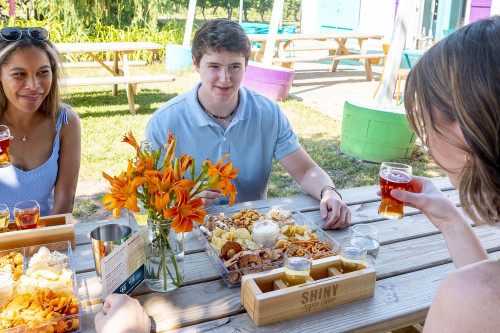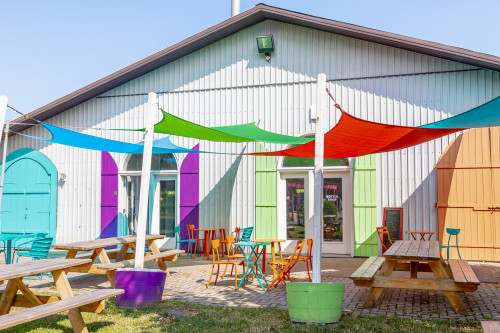 Come visit the most colourful & vibrant destination in the heart of Niagara's fruit & wine growing region.
Proudly made in Ontario has never tasted so good!
Shiny Apple Cider opened its doors in 2014 with the goal to produce premium locally crafted cider with a taste so good it stood out among the competition.
Trust us, it's that good!
Available in a variety of flavours & formats to suit the whole gang. Be sure to ask about our Cider Club.
100% of apples are grown and sourced from local Ontario family farms.
Seven varieties of apples are pressed and blended to create our Signature Shiny Apple cider taste
Vegan friendly & gluten free
FRESH Wines are bright and expressive. Crafted from 100% Ontario grown grapes, they add a touch of flair to time with friends.
FRESH Wines are all about discovery & celebration. It's amazing how a little sparkle, quality bubbles and a splash of pink can bring joy to life's everyday moments.
100% of wines are grown and sourced from local Niagara vineyards.
Bright, refreshing & expressive wines crafted to be consumed 1-2 years of bottling
Award winning white, sparkling & red wines
Perfect pairings for brunch, appetizers poolside, book club or any gathering of good friends
Vegan friendly & gluten free
Winery
Experiences
Tasting in the Vines
30
Walk through our grapevine archways as you enter our vineyards dating back forty years. Immerse yourself among the tranquil vines while you enjoy a semi-private tasting of 4 curated wine or cider samples. Our Shiny team will guide you through the flight tasting experience and answer any questions you may have. Includes light bar snacks.
Bobbing for Apples
25
Bobbing for apples is a classic harvest festival game. Of course, adults can play this traditional game with a little twist. In this version of Bobbing for Apples teams are divided into two to create a relay race. Challenge your friends and co-workers to this outrageous team building game that will make you laugh to your core. Celebrate after with a curated cider flight of four our award winning and seasonal flavours! Group Experiences – minimum 10 guests