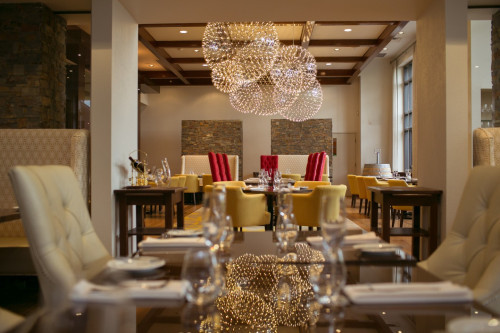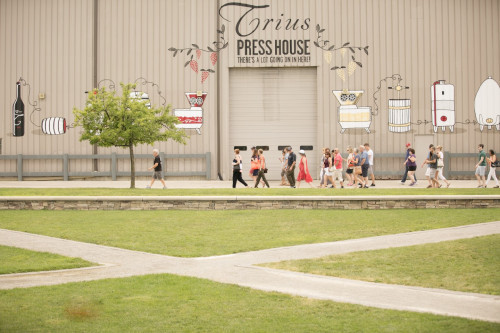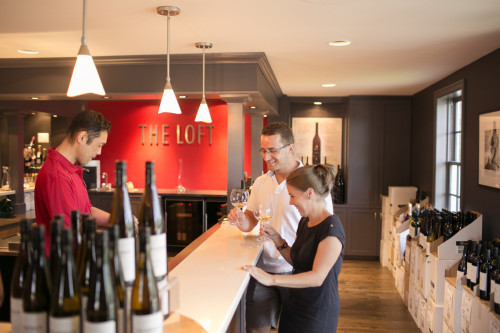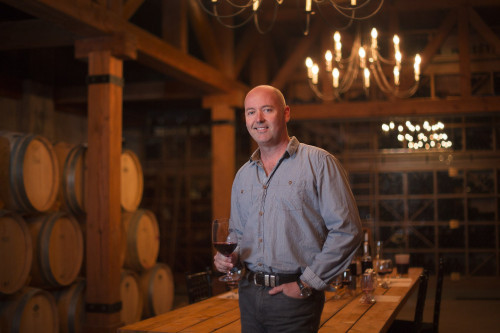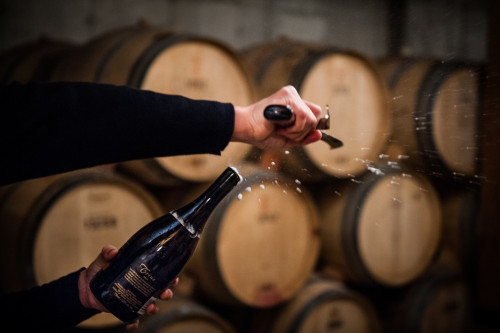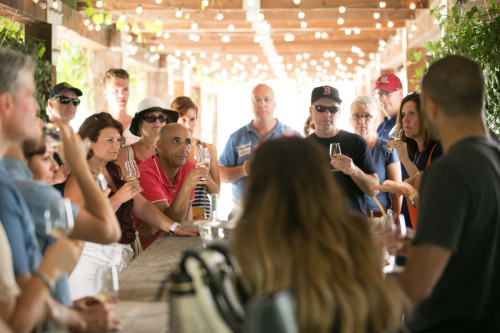 Trius Winery & Restaurant offers an extensive collection of terroir-driven, premium wines made by the 2016 Winemaker of the Year, Craig McDonald, in addition to the largest underground sparkling wine cellar in Canada and most Instagrammable winery tour, #TheTriusTour.
Trius Winery is a Canadian winemaking pioneer that has been crafting fine VQA wines from premium grapes for over 40 years. Nestled between the Niagara Escarpment and Lake Ontario, we harvest our grapes from four Niagara-on-the-Lake appellations to create distinctive varietals that reflect our region's unique taste of place.
The Trius Red, a Bordeaux blend-inspired wine, burst onto the international wine scene when it became the first-ever Canadian vintage to be recognized as the Best Red Wine in the World. In addition to positioning Trius Red as the little big red that could, the win marked an important step for the Canadian wine industry, sending a signal that our country's wine could stand on their own against old world wines. As more and more Canadian wine lovers discovered Trius and wanted to visit the winery where the wines were being produced, it was a logical next step to align the Hillebrand Winery property with its most beloved brand. In 2012, Trius Winey was born.
In addition to creating Canada's most iconic wines, Trius Winery has earned a reputation for blending wine, food and the arts to create some of Canada's most iconic wine country experiences. Savour locally inspired cuisine by Executive Chef Frank Dodd for lunch or dinner daily at the Trius Winery Restaurant. Be sure not to miss their annual outdoor movie nights through the summers and their touring pass programs Yes Way, Rosé in June; Sip, Sip Hooray in July and Cabernet, All the Way in October.
Winery
Experiences
#TheTriusTour
$300 per groups of up to 10 people
Available daily between 11am and 6pm. Reservations are highly recommended.
An unforgettable wine & sparkling tour at Trius Winery! This exclusive private experience is offered to groups of up to 10 people for $300.00 ($30 per person, plus tax). HOW TO BOOK: Reserve your group of 10 by selecting a quantity of 1 guest at $300. Please indicate number of guests in your group in the notes section before purchasing. You can also call our Wine Country Concierge at 1-888-510-5537 to purchase your group package. The Trius Tour blends world-class wines and out-of-this-world art installations to create an experience that is unlike anything offered at other wineries. Chill with a glass of Rosé on an elevated hot pink vineyard perch and visit the Sparkling House. We think you'll agree that this is the most Instagrammable winery tour on the planet! An expert guide is always on hand to answer questions and offer additional insight about our wines and winery.
Details
The Loft
$15 per person; Complimentary for Wine Club Members
Available daily between 11am and 6pm. Reservations are highly recommended.
The Loft, our luxurious private tasting room, featuring our small lot wines only available at the winery, alongside a selection of vintage wines. Our Wine Consultants are there to answer questions about your wine buying selections. The Loft is also the ideal place to shop for the latest stemware, decanters and funnels.
Details
Seated Tasting
$10 per person; Complimentary for Wine Club Members
Available daily between 11am and 6:30pm. Reservations are highly recommended.
Join us for a 25 minute experience in one of our beautiful spaces for a seated tasting. You will be able to choose 3 samples from our Trius portfolio. White, red, sparkling or icewine? We have you covered. Our team of Consultants can answer your questions about wine tasting, food pairing and cellaring, and help you with your buying selections. Complimentary for Wine Club members and up to five guests. All guests in attendance including children are required to make a reservation due to room capacity restrictions. Nonalcoholic beverages will be substituted.
Details