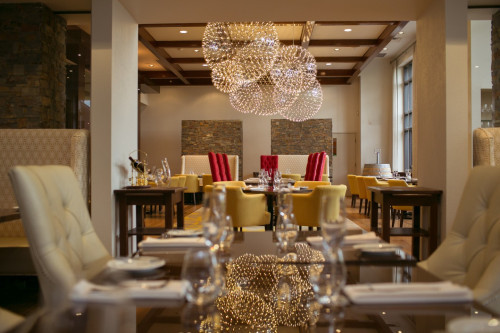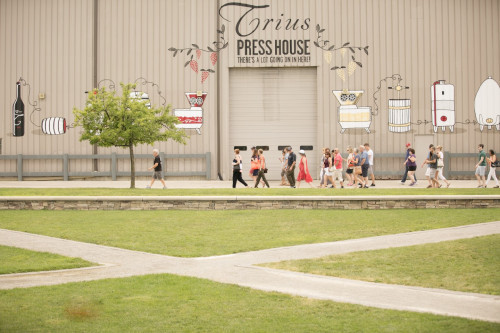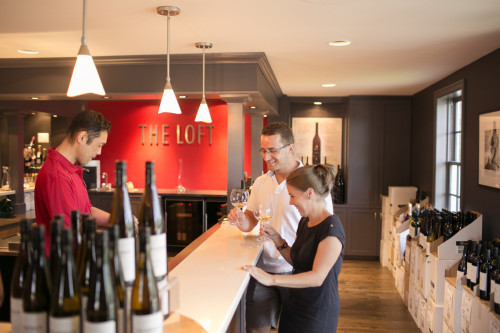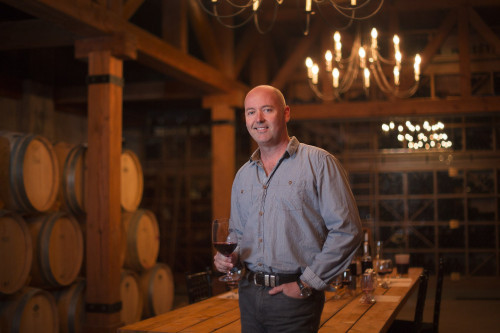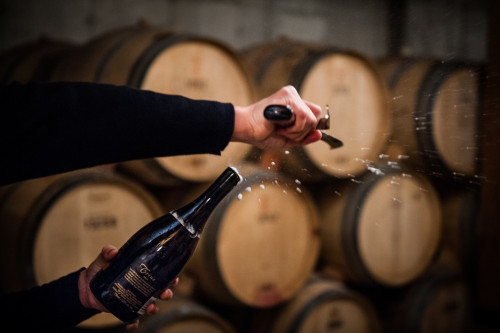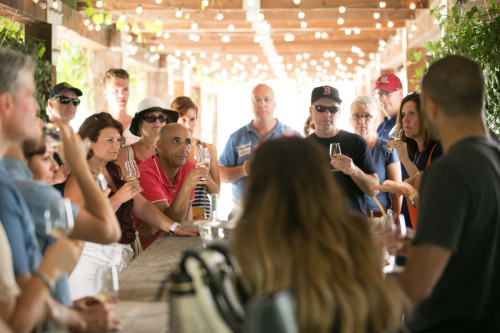 Trius Winery & Restaurant offers an extensive collection of terroir-driven, premium wines made by the 2016 Winemaker of the Year, Craig McDonald, in addition to the largest underground sparkling wine cellar in Canada and most Instagrammable winery tour, #TheTriusTour.
Trius Winery is a Canadian winemaking pioneer that has been crafting fine VQA wines from premium grapes for over 40 years. Nestled between the Niagara Escarpment and Lake Ontario, we harvest our grapes from four Niagara-on-the-Lake appellations to create distinctive varietals that reflect our region's unique taste of place.
The Trius Red, a Bordeaux blend-inspired wine, burst onto the international wine scene when it became the first-ever Canadian vintage to be recognized as the Best Red Wine in the World. In addition to positioning Trius Red as the little big red that could, the win marked an important step for the Canadian wine industry, sending a signal that our country's wine could stand on their own against old world wines. As more and more Canadian wine lovers discovered Trius and wanted to visit the winery where the wines were being produced, it was a logical next step to align the Hillebrand Winery property with its most beloved brand. In 2012, Trius Winey was born.
In addition to creating Canada's most iconic wines, Trius Winery has earned a reputation for blending wine, food and the arts to create some of Canada's most iconic wine country experiences. Savour locally inspired cuisine by Executive Chef Frank Dodd for lunch or dinner daily at the Trius Winery Restaurant. Be sure not to miss their annual outdoor movie nights through the summers and their touring pass programs Yes Way, Rosé in June; Sip, Sip Hooray in July and Cabernet, All the Way in October.
Winery
Experiences
#TheTriusTour
$45 PER PERSON; $22.50 FOR WINE CLUB MEMBERS
Available daily. Reservations are highly recommended.
An unforgettable wine & sparkling tour at Trius Winery! The Trius Tour blends world-class wines and out-of-this-world art installations to create an experience that is unlike anything offered at other wineries. Chill with a sample of Rosé on an elevated hot pink vineyard perch and visit the Sparkling House. We think you'll agree that this is the most Instagrammable winery tour on the planet! An expert guide is always on hand to answer questions and offer additional insight about our wines and winery. Please note: The Rosé Lookout and Sparkling House are tour-exclusive stops and cannot be accessed by the public
Details
TRIUS WINERY RESTAURANT
Taste what happens when a chef lets nature take the lead. Chef Frank Dodd works with local farmers, growers and producers to create inspired Wine Country cuisine that makes our Trius wines sing. Celebrate the connection between wine, food, people and place while enjoying Chef Dodd's locally inspired Niagara Wine Country cuisine at Trius Winery Restaurant. Relax in our modern, yet warm dining room or soak in the vineyard views from a table on the seasonal patio. Our attentive servers provide thoughtful suggestions to elevate your meal.
Details
THE BLACK GLASS CHALLENGE EXPERIENCE
$25 PER PERSON; $12.50 FOR WINE CLUB MEMBERS
Available daily. Reservations are required.
Enjoy a premium tasting experience in The Loft, our luxurious private tasting room. White or Red? Cabernet Franc or Merlot? Put your nose and taste buds to the taste and you're led through our signature Black Glass tasting of our small lot wines only available at the winery. Our Wine Consultants are there to answer questions about your wine buying selections. The Loft is also the ideal place to shop for the latest stemware, decanters and funnels.
Details